Current Projects
Report from Extraordinary Lutheran Ministries (Chicago, Il):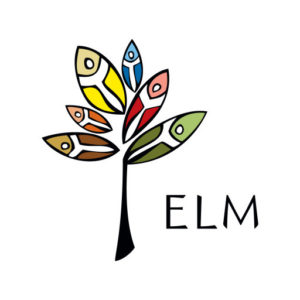 On behalf of the 251 LGBTQ+ ministry leaders you are supporting through your 2016 Philip N. Knutson Endowment grant, thank you. Your 2016 grant provided funds to copy and distribute three key resources: Enrich and Transform, Treasure in Clay Jars, and a general ELM brochure.
Thanks to your grant this last year we were able to reach more people with resources that highlight the gifts LGBTQ+ people bring to ministry and help call and candidacy committees and synodical staff fully welcome LGBTQ+ into the church. We distributed and shared these resources with the following groups, events, or institutions: seven Synod Assembly gatherings, Lutheran School of Theology in Chicago, Decolonize Lutheranism 17, 2017 ELCA Churchwide Assembly, 2017 Y Xian Conference (1,100 pastors, students, practitioners, dreamers, and doubters gathering around the question, "Why Christian?"), ELCA Conference of Bishops, ELCA Church Council, Luther Seminary, Pacific Lutheran Theological Seminary, Luther College, Lutheran Theological Seminary at Philadelphia, Trinity Lutheran Seminary, Pacific Lutheran University, Western Mission Network Cluster Conference (gathering of 50 leaders in Lutheran theological education, outdoor, and campus ministries), Southwest California Synod Bishop's Colloquium, and Extravaganza (Youth Ministry Network annual conference). 
Report from ReconcilingWorks (Lutherans for Full Participation, St. Paul, MN):

The Knutson Endowment of 2016 was used to enable over 150 volunteers to staff exhibits in 52 of 65 Synod Assemblies of the Evangelical Lutheran Church in America (ELCA). Volunteers raised awareness among thousands of Lutherans about creating a welcoming and safe space for LGBTQ people and LGBTQ community connections. These volunteers gave new educational resources and increased membership and support of the Reconciling in Christ program at ReconcilingWorks by more than 350 people.
Synod Assembly also provided a unique opportunity to build relationships with lay and rostered church leadership. Because of these relationships, ReconcilingWorks has built trust among congregations, synods and church-wide. The support of the Knutson Endowment Fund in 2016 was essential for ReconcilingWorks to reach closer to the goal of building a shared value of love, welcome, inclusion and celebration of LGBTQ people.
These projects were funded in part by the Philip N. Knutson Endowment in Lutheran Campus Ministry in 2016.