About Philip N. Knutson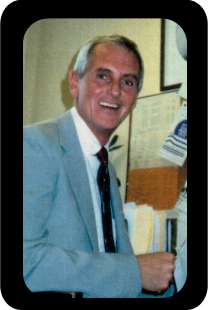 Philip Knutson was deeply devoted to the education of young people and to fostering discussion of issues facing Christians in today's world.
After graduating from St. Olaf College, Phil became a pastor, and then served in the ELCA's Division of Higher Education for many years. His passion and energy will be long remembered by colleagues and those he served with dedication.
Philip's struggle with AIDS ended in 1994, but his vision is carried forward by the significant endowment he created through St. Olaf College. The Philip N. Knutson Endowment for Lutheran Campus Ministry supports the mission of the church in higher education and how they work together to serve God's kingdom. Since its inception, the Philip N. Knutson endowment has given over $400,000 in grant money to further this mission.
The Philip N. Knutson Endowment
The Philip N. Knutson Endowment in Lutheran Campus Ministry provides special funding for programs, exhibits, and conferences that address timely life issues and concerns facing Christians in higher education, including the subject of human sexuality and the Church.
Topics addressed should be approached comprehensively in terms of their impact on spirituality and faith; emotional, mental and physical development and health; lifestyles; vocational outlook; and societal and political implications. Conferences that address human sexuality should incorporate both heterosexual and homosexual perspectives in the context of church and society.
Eligibility and Procedures
The Knutson Endowment is for students, chaplains, faculty, staff, and administrators at ELCA colleges or universities; colleges and universities with Lutheran Campus Ministry programs; or other projects addressing the mission of the endowment. Grants typically range from $1,000 to $10,000.
The application deadline is March 1. The Knutson Board will meet for discussion and to consider applications in April. Final notification will be sent to recipients by May 5.
Applications for projects beginning prior to June 1 will not be considered. The board funds program components other than travel, lodging, and food.
In addition, the board expects successful applicants to send a summary evaluation after the project ends, including an attendance figure and how well the project's objectives were achieved.